Best Depression Treatment In Salt Lake City
Nearly one-third of the 16 million Americans living with depression don't respond to conventional antidepressant medications. Ketamine SLC offers safe and carefully monitored ketamine therapy as an alternative or supplemental treatment option. Call Ketamine SLC or schedule a consultation to learn how ketamine can relieve your depression symptoms.
Our clinic is paving the way in the treatment of depression for Utah residents. Our staff is fully committed to helping each of our patients find relief and live their best lives. Our ketamine therapy has shown incredible results when other treatments have failed. We would like to invite you to learn more about the benefits of this treatment and discover if this therapy is right for you.
How Does Ketamine Treat Depression?
Ketamine provides relief from the symptoms of depression within minutes, rather than the weeks typical antidepressants may take. Traditional depression medications also get many patient's out the door, but do not actually address their depression.
The common final pathway of depression, anxiety, and PTSD is the despair induced by three neuro transmitters shutting down. This is signaled by the lateral habenula burst mode. These transmitters include dopamine and serotonin.
Only ketamine is known to reverse this burst mode and provide the dendritic repair that is essential for long term control of depression. thereby ending the despair of the human brain's most feared and destructive disease, major depression.
More Information About Depression In Utah
Depression is one of the most common mental health disorders that many Utahns suffer from.
According to researchers at the University of Washington's Institute for Health Metrics and Evaluation, Utah suffered the highest rate of major depression in 2017 in the United States. They also concluded that neighboring states New Mexico, Idaho, Wyoming, Montana, Arizona and Nevada also ranked in the top 10. 
Depression is an epidemic that has long been an issue for healthcare providers and sufferers alike. Ketamine is a modern medicine that helps manage the symptoms of depression.
Frequently Asked Questions About Ketamine for Depression
Other Frequently Asked Questions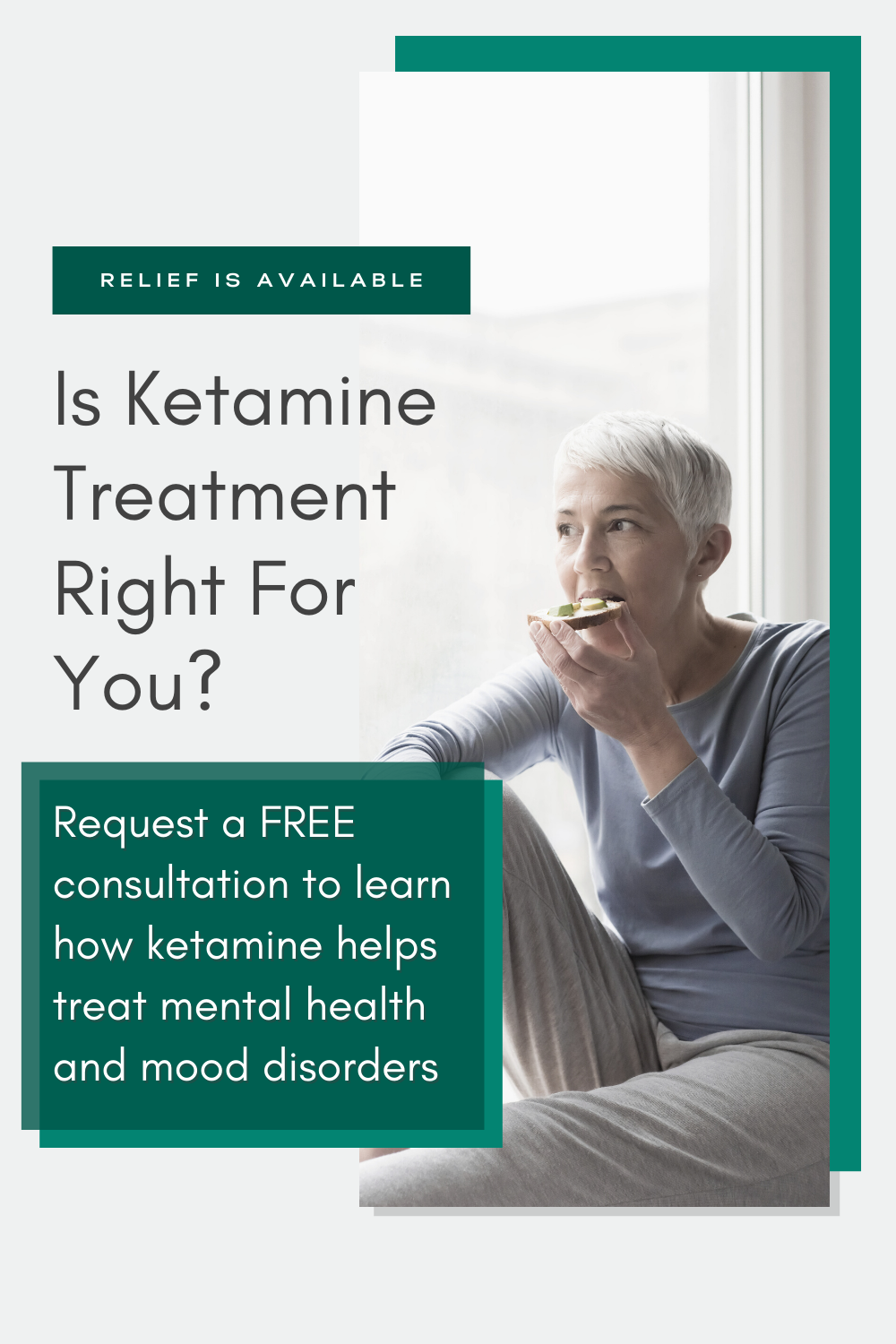 Real Patient Testimonials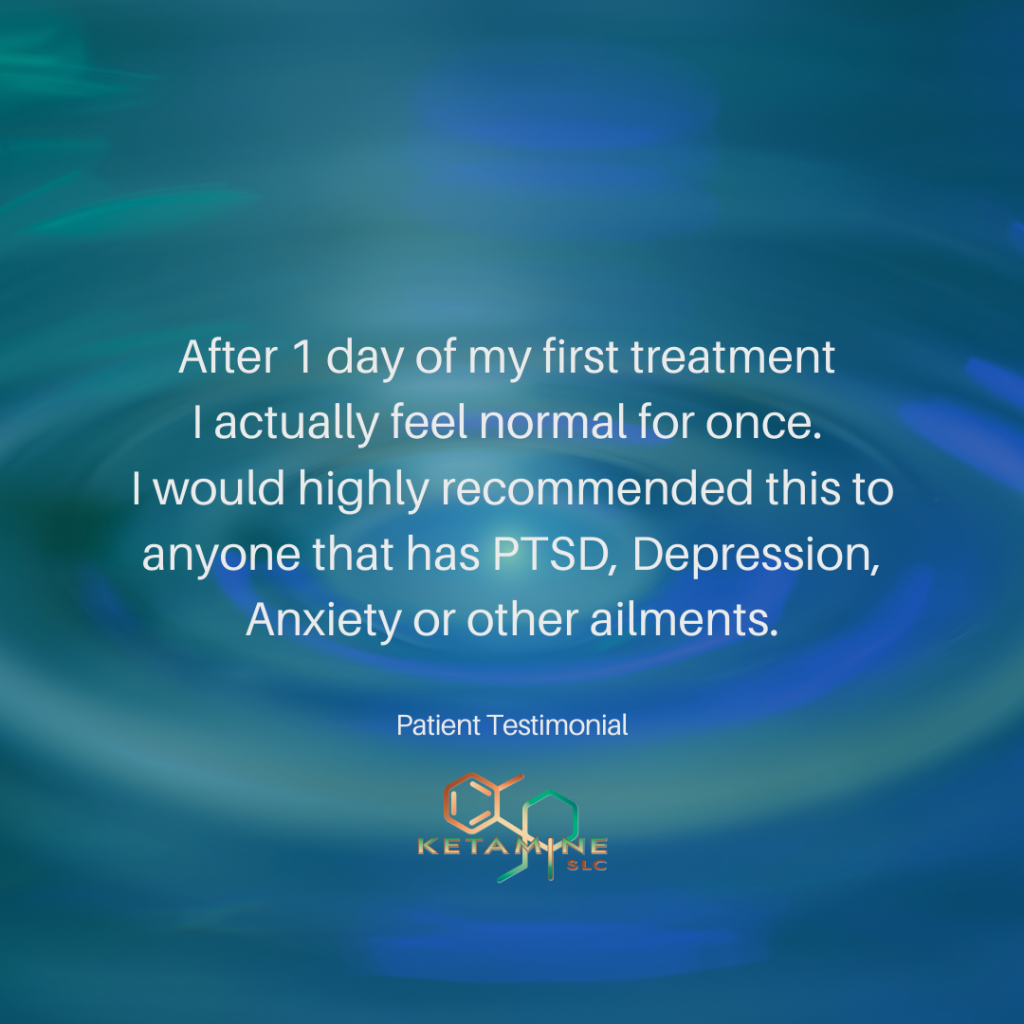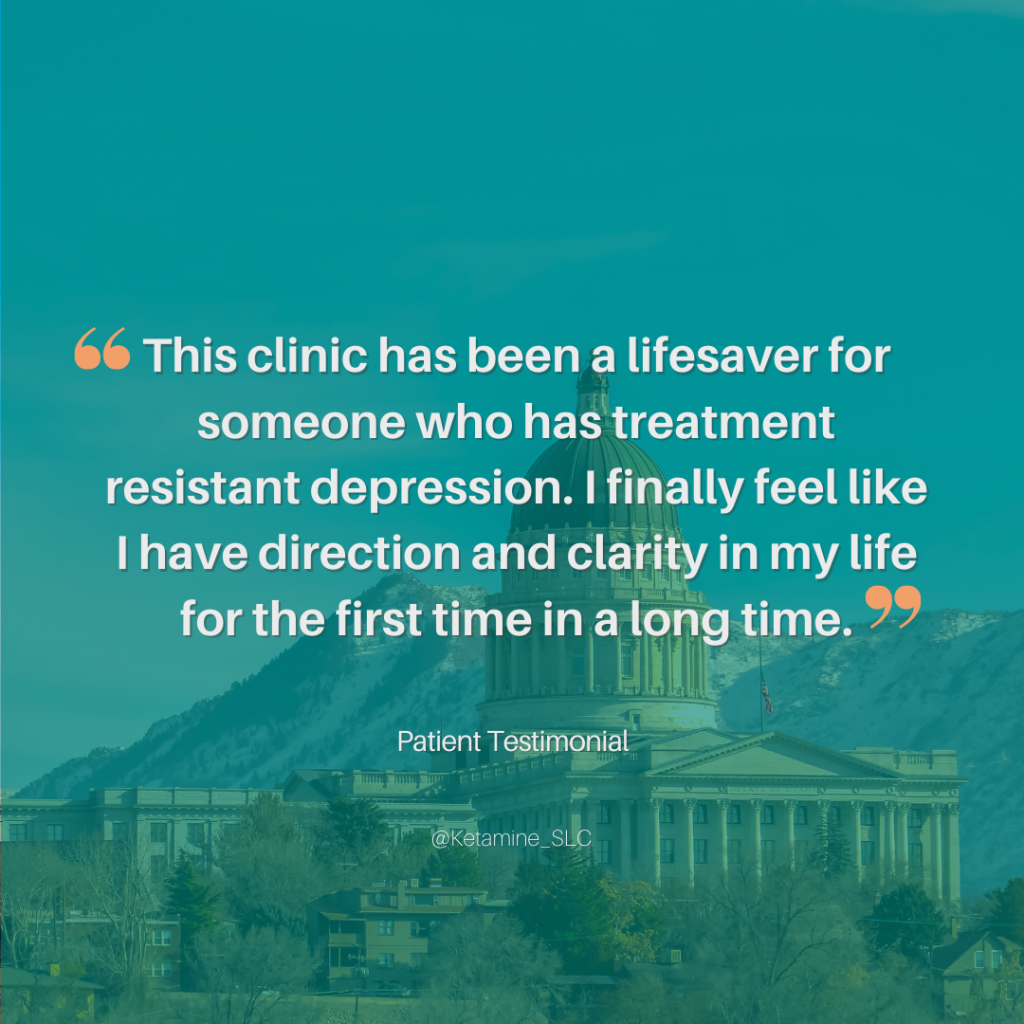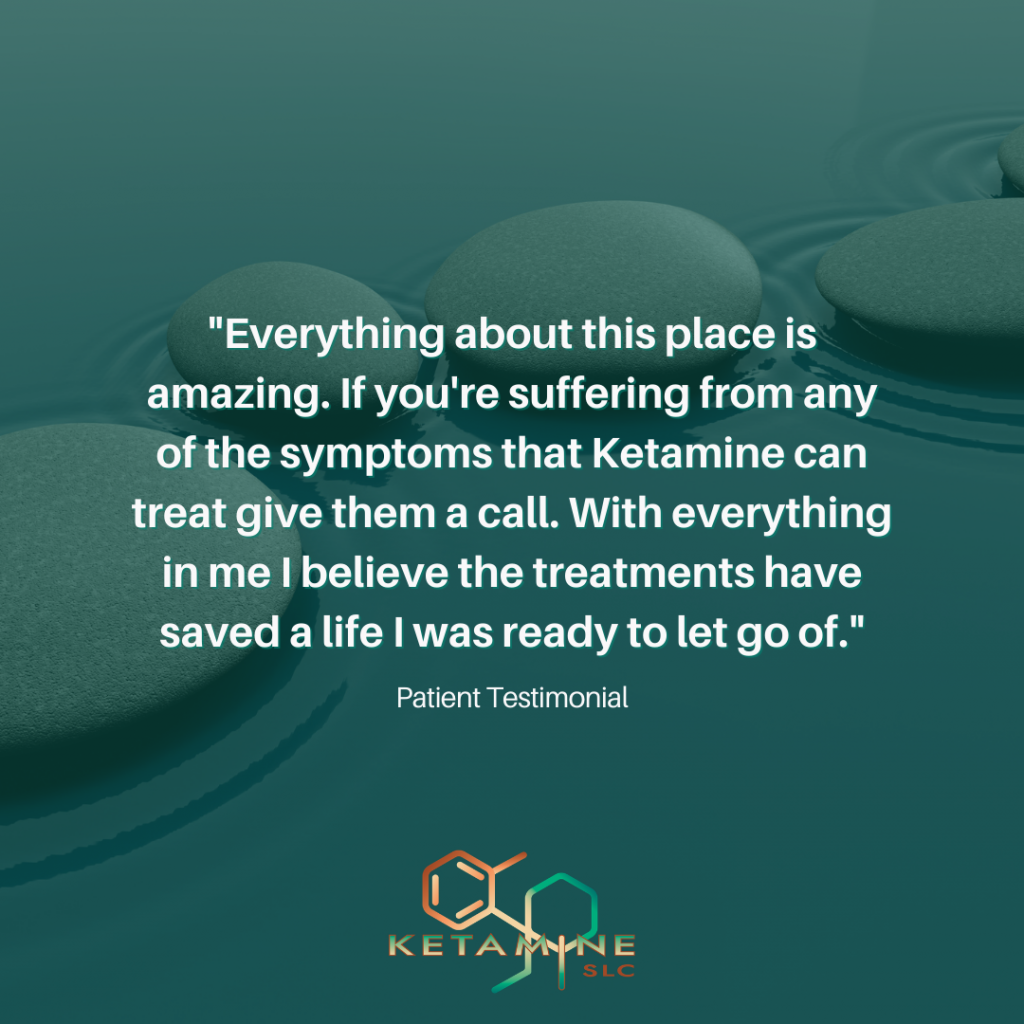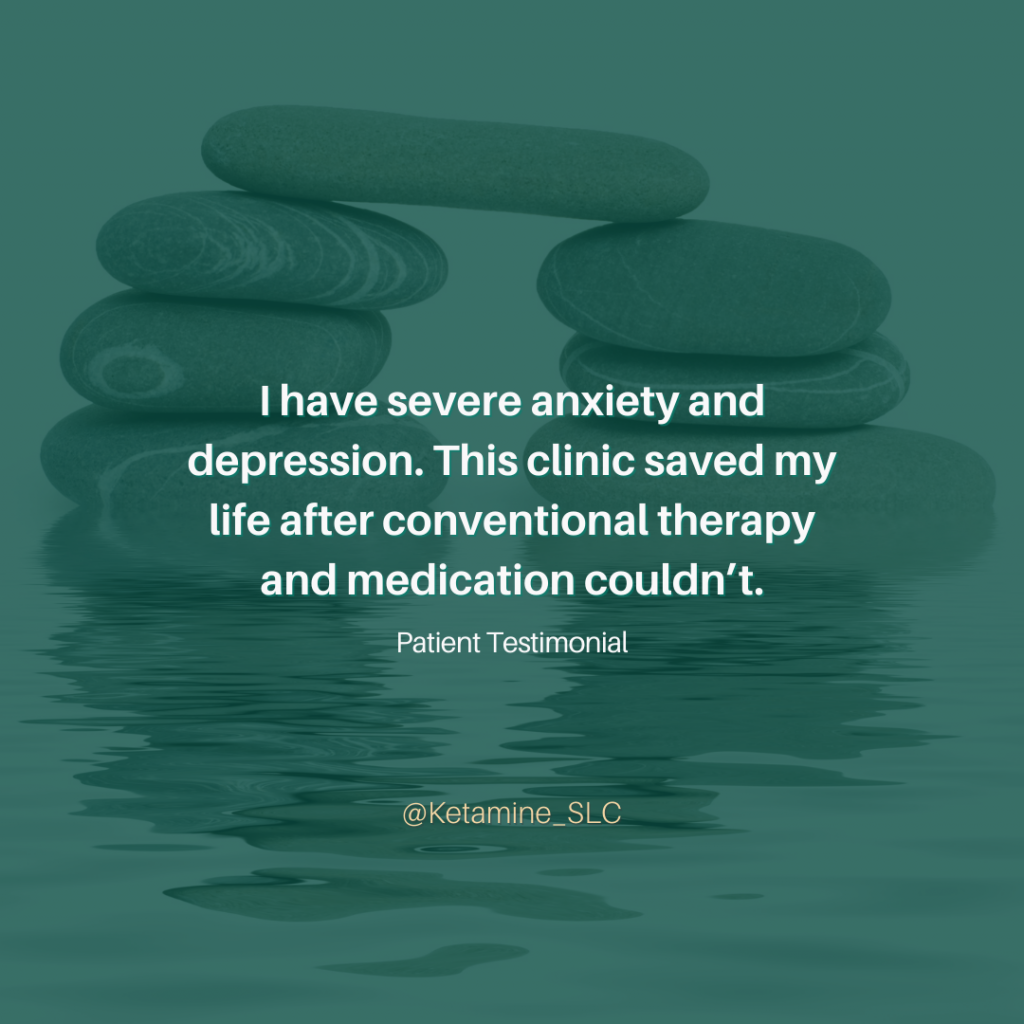 Is Ketamine For Depression Right For You?
Are you suffering from a treatment-resistant condition?
Do your existing medications not work so well anymore?
Get all your questions answered and find out if
ketamine is the solution you've been looking for.
Ketamine SLC
5089 S 900 E, Suite 200
Salt Lake City, UT 84117
| | |
| --- | --- |
| Monday | 8:00 am – 5:30 pm |
| Tuesday | 8:00 am – 5:30 pm |
| Wednesday | 8:00 am – 5:30 pm |
| Thursday | 8:00 am – 5:30 pm |
| Friday | 8:00 am – 5:30 pm |
| Saturday | 8:00 am – 5:30 pm |
| Sunday | Closed |
Monday
Tuesday
Wednesday
Thursday
Friday
Saturday
Sunday
8:00 AM – 5:30 PM
8:00 AM – 5:30 PM
8:00 AM – 5:30 PM
8:00 AM – 5:30 PM
8:00 AM – 5:30 PM
8:00 AM – 5:30 PM
Closed